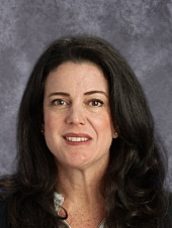 Welcome to St. Agatha Catholic School
Dear Prospective Parent,
Since the beginning of our school in 1983, the St. Agatha faculty and staff has been fully committed to collaborate with parents in facilitating the spiritual, academic and emotional development of students. We value your commitment to make a financial sacrifice and partner with our school to provide your child with a Catholic education. This parent and school partnership is the critical factor allowing
St. Agatha School to provide a high quality academic program, while providing a family atmosphere that fosters a love of God and one another and a commitment to service. You should be proud to enroll your child in one of the best schools in the Archdiocese of Miami, offering Christ-centered, academic excellence. This accomplishment is due to the dedicated, faith-filled parents, faculty and staff who form our school community. In addition, you should be aware that 48% of our educators possess advanced degrees and 61% of our faculty has 10 or more years of experience.
As a Florida Catholic Conference fully accredited school, our faculty consistently analyzes data to facilitate student achievement. St. Agatha offers an educational program (with research based learning strategies) which facilitates the development of student 21st century skills. Our school offers a computer lab, I-boards in every classroom and an iPad Café. Each middle school student has a laptop to access the curriculum and develop critical thinking and problem solving. After eighteen years, our exceptional student education program continues to serve as the model for other elementary schools in the Archdiocese of Miami. We offer morning care, afterschool care, enrichment and an assortment of extra-curricular activities including St. Paul Campus Ministry, St. Agatha Media & News Network, Story Time, Choir, Art Club, Photography Club, piano, guitar, dance, chess and a THRIVING ATHLETIC PROGRAM.
Please refer to our registration and tuition requirements on our website. You should be aware that as per the Archdiocese of Miami guidelines, the tuition for each child includes ALL REQUIRED FEES. In addition, the majority of families qualify for a variety of discounts, including an active parent discount and an active St. Agatha parishioner discount. Please refer to the "DISCOUNT" section for details.
We invite you to apply to St. Agatha Catholic School and join the Mustang family!
Father Marcos A. Somarriba, our pastor, and I look forward to partnering with your family.
Yours in Christ,
Patricia S. Hernandez
Principal
Our School Mission: to support our families in their role as primary educators of their children in a Christ-centered environment