General Information
"The new student application season for the 2023-2024 school year begins on January 1, 2023."
APPLICATION FOR ADMISSION FORM
APPLICATION FOR SPECIAL EDUCATION ADMISSION FORM
Email Application to: mustangapp@stagathaonline.org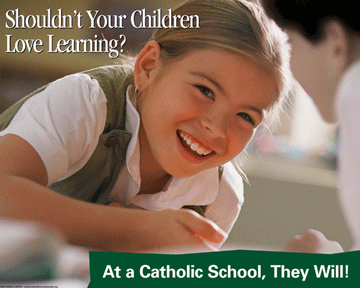 Choosing a school is one of the most important decisions you will make for your child. The process of choosing a school for your child can seem daunting, but starting your preparation and planning early can help you to make a well-informed choice. St. Agatha Catholic School has been successfully educating children since 1983. Our mission is to help educate and mold, responsible, Catholic citizens for a diverse and dynamic society. Our high-performing students are the best testament to the success of our school. The school assists, not only the parents, but also the Church, in providing their children with opportunities to deepen and strengthen academic achievement in accordance with the Christian principles of wisdom, justice, brotherhood, and morality.
The school has an open admission policy. No person, on the grounds of race, color, or national origin, is excluded or otherwise subjected to discrimination in the receiving of services. Nor does the school discriminate in hiring, promotion, discharge, pay, fringe benefits, job training, classification, referral, and other aspects of employment on the basis of race, color, disability, age gender, or national origin.
Given the mission of the school as an agent of Catholic Christian formation, the school will give preference in admission to those children whose parents demonstrate an understanding of the specifically Christian nature of the school and a desire to participate in that mission.
Some students may not be accepted because the school's educational program and facilities are not able to meet the needs of the child. All new students will be admitted on a probationary basis.
In matters of admission and registration, the decisions of the local pastor and principal are final. Order of acceptance for admission:
Brothers and sisters of children already at St. Agatha
St. Agatha parishioners– Active participating members
Active Catholic—other parishes
Non-Catholics
Those interested in enrolling their child may contact the school office at 305-222-8751.
Please note: A child will not be accepted into St. Agatha School with outstanding debts to other schools. Additionally, we will honor any and all agreements at the Deanery level pertaining to releasing or accepting students into other schools within our system.
Entrance Screenings
Students wishing to apply for admission to our school must complete an entrance exam/screening. This evaluation along with other pertinent information such as standardized test results and report cards permit us to determine if our program will be able to meet the needs of the applying student. A fee is levied for the processing of the paperwork. Taking the test does not assure acceptance in the school.
Age Requirements
For entrance into our school we follow the guidelines set forth by the State of Florida which are*:
PK3- Must be 3 on or before September 1, of that academic year
PK4- Must be 4 on or before September 1, of that academic year
Kindergarten- Must be 5 on or before September 1, of that academic year
First Grade- Must be 6 on or before September 1, of that academic year and must have successfully completed Kindergarten.
*All students in PK3 or higher need to be "potty" trained to attend St. Agatha.