 Sports and physical education is an important part of the curriculum and activities at St. Agatha Catholic School. The school also supports the school of thought that students who are physically active and fit are likely to have stronger academic performance overall.
Our faculty and staff are dedicated to the proper development of the entire individual. Our goal is to aid in the spiritual, intellectual, physical, social and emotional growth of all of our students. We take this responsibility very seriously. Each child has been blessed with many talents and gifts. We ask our children to share those talents with us and that they work to the best of their ability. We invite them to grow in their knowledge and love of God as well as their parents, teachers, and classmates.
Our school offers a strong physical education program, as well as a wide variety of extracurricular sporting activities and teams.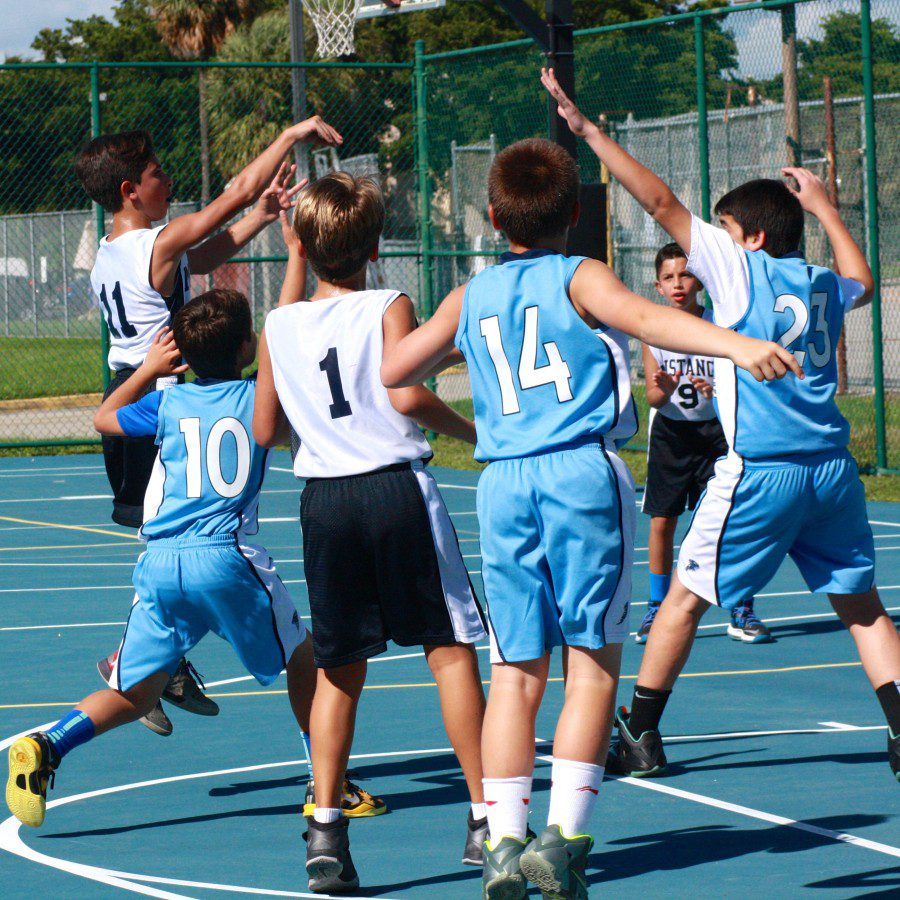 Physical Education
---
St. Agatha Catholic School strongly believes in educating the whole student. Physical Education (P.E.) contributes directly to the development of physical competence and fitness. The benefits of physical education can affect both academic learning and physical activity patterns of students. The healthy, physically active student is more likely to be academically motivated, alert, and successful.
In PK through eighth grades, students will be permitted to wear their complete P.E. uniforms to school (including sneakers – predominately white) and keep them on an entire day.
Sports Teams
---
In support of the philosophy to develop a child spiritually, emotionally, socially, cognitively, and physically, St. Agatha Catholic School offers a wide variety of athletic activities for children of all ages. Our numerous sports teams aim to develop a child's talents while fostering a challenging and safe environment.
St. Agatha provides various types of extracurricular activities which are designed to meet the needs of and to develop the talents of our students. We do believe that the daily academic work of the student must always remain the first priority.
For a student to be academically eligible to participate in an after-school activity, the following criterion must be met:
The student must maintain an overall "C" average
The student may not receive an "F" (or "U") in any subject area on their progress report or report cards.
Student conduct will be closely monitored and will be a determining factor for that student's continued stay on the team.
The final decision as to student participation will be left to the sponsor/coach and the principal.
Team Sports
Cross-Country
Basketball-JV
Volleyball Varsity
Soccer-Primary
Baseball-Primary
Soccer-JV
Basketball-Varsity
Soccer-Varsity
Basketball-Primary
Basketball-JV
Flag Football-Varsity
Soccer Shots